Here begins my journey modelling a steel mill in N scale. Believe it or not this is harder than I thought it would be since the kits are no longer available from Walthers.
The Steel Mill Museum of Western New York is a treasure trove of history.
Modeling a Hulett Ore Unloader
For the Steel Mill on my layout, I will be using Huletts from Peter Nolan who has done an outstanding job at modeling this and many other items in Nscale. Here is the rendering of the finished product, real pictures to follow soon.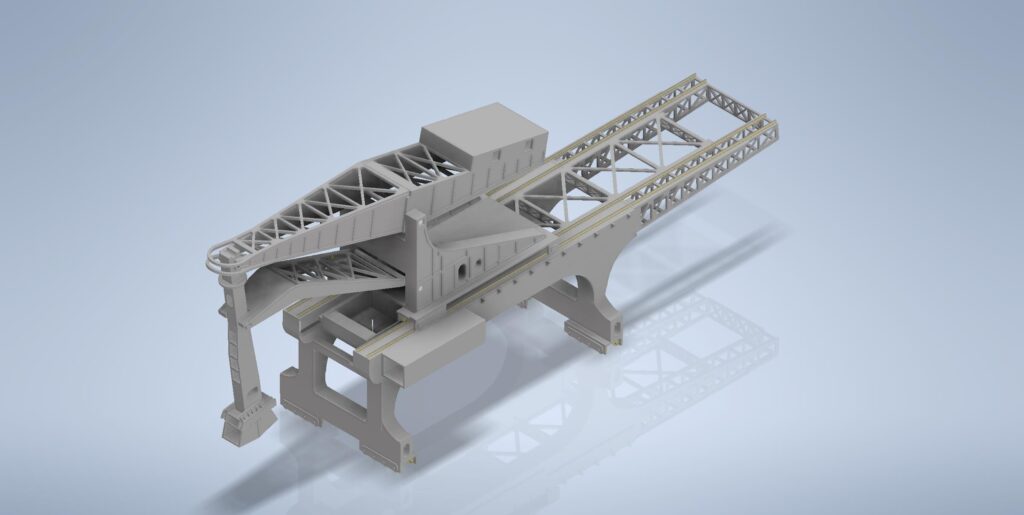 The Blast Furnace
The other elements of the Mill will come from Walthers models of the blast furnace and coke ovens that are available in N scale.
Molten Iron leaves the blast furnace in Torpedo Bottle cars and is taken to a furnace for conversion to steel.
Several bottle cars can be transported by a switcher. Many steel mills owned their own locomotives for transportation around the mill.
Here is the process of the Torpedo car being unloaded at the electric arc furnace.
The Coke Ovens
Overall Mill Layout
The Steel Rolling Mill will have to be designed and 3D printed. I will share the designs as I complete them. In order to model this, I needed a layout of a real steel mill and I can find no better example than José Balan Filho's modeling of the Valene steel mill. His passionate development of the mill is an exceptional example of modeling.
But first, it helps to understand how steel production works. A few great videos on steel manufacturing will help the reader.
Interested
Join the Steel Mill Modeller's Special Interest Group!